How to update driver in Ubuntu
Normally when we work with Linux type operating system(like in Ubuntu,Xubuntu,Kubuntu) then it will get driver automatic.but when  Motherboard is other then INTEL **like ASUS **and many more then for this we need following steps to update our driver.Here we are showing steps in Ubuntu.
1) First go to **Ubuntu Main Search Icon **and search **System Setting then **screen come like below

2)After click on System Setting click on **Software & Updates **then below window appear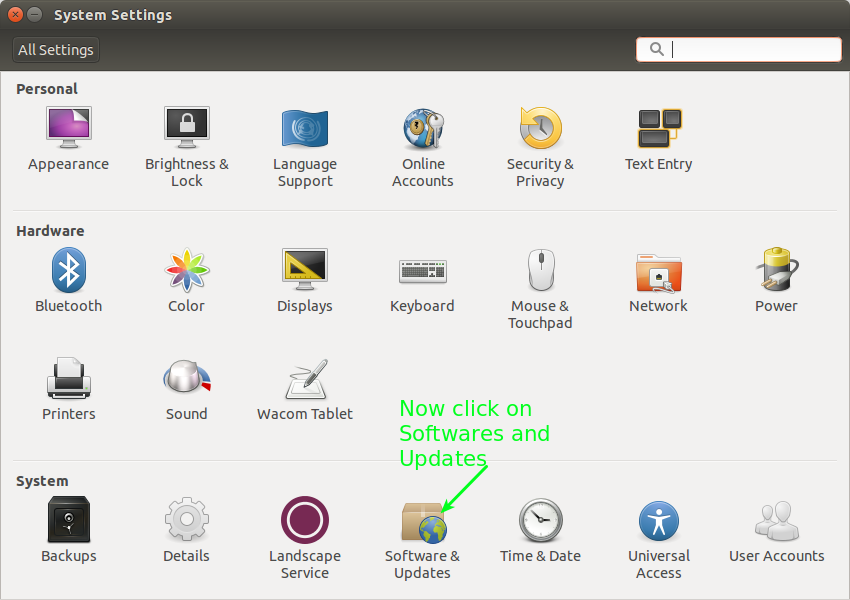 3)Then go to Additional Drivers Tab **then here additional drivers load (make sure you are connect to internet otherwise driver names are not load)**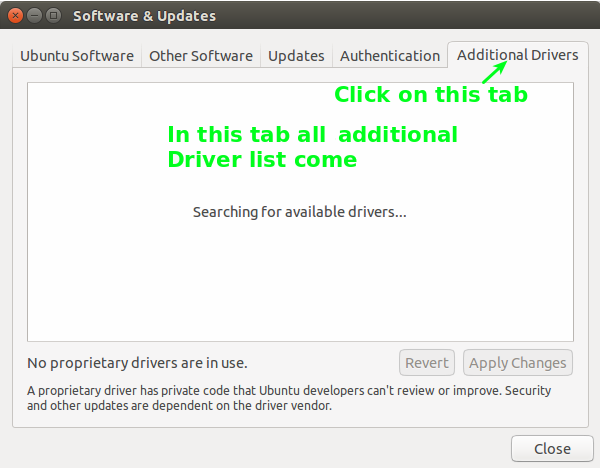 **4) **Then select drivers and apply changes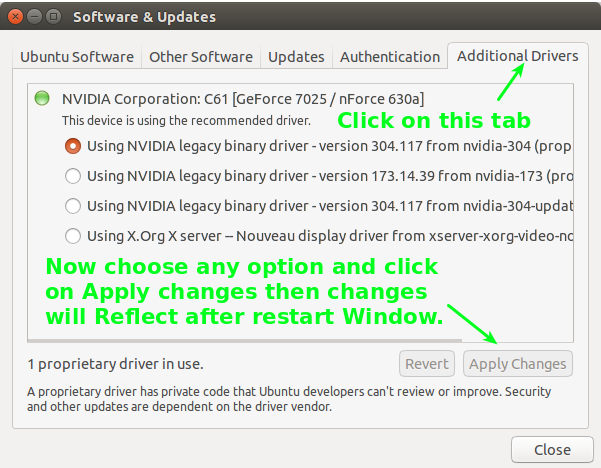 5) Then after all process restart your computer then your changes will apply.
[dropcap] A [/dropcap] nd  we can also try with Additional Drivers . IT Provides a user interface for third party drivers like nvidia,ATI fglrx and many more . click here to install https://apps.ubuntu.com/cat/applications/precise/jockey-gtk/.
Please give your suggestion and comments Thanks :)